(Own) Play Skeletal Animation- and Polygon Reducer application
+
LEARN
---
DOWNLOAD
DOWNLOAD SOURCE CODE (GitHub)

LEARN .PDF
LEARN ONLINE

---
The application run only, if you install the VisualStudio Redistributable .
The application maked C#, OpenGL and WPF.
The application not have License.

System Requirements: x86 CPU, 512MB RAM, OpenGL2.0 VGA, Windows 7, 8, 8.1, 10, 11., .NET4.6
Info: With the application you can ".obj" and ".smd" files polygon count redure. Then the reduced model you can save to Disk.
Az ".obj" file is Static Mesh.
Az ".smd" file is Bone Animation file.
---
Video
---
Images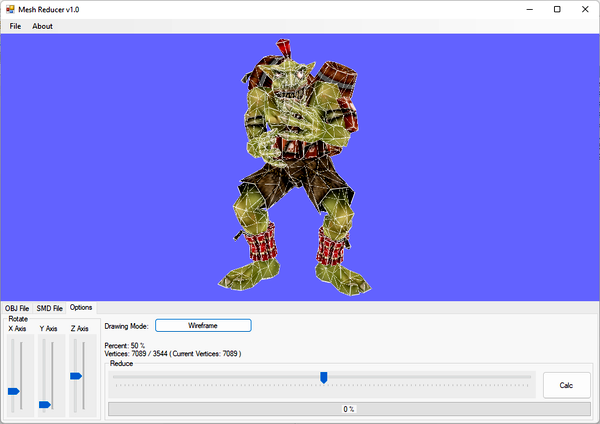 ---